Palm Beach Country Estates Potable Water
The South Indian River Water Control District entered into an Interlocal Agreement with the Town of Jupiter to provide water service to Palm Beach Country Estates on June 21, 2005, and had negotiated a reduced hookup rate for landowners who wished to connect to the system.
This reduced rate was set to expire at the end of June 2012, however, District Treasurer Chuck Haas and the Board of Supervisors negotiated a new agreement with the Town to not only extend the reduced hookup rate for Palm Beach Country Estates landowners, but also offer financing.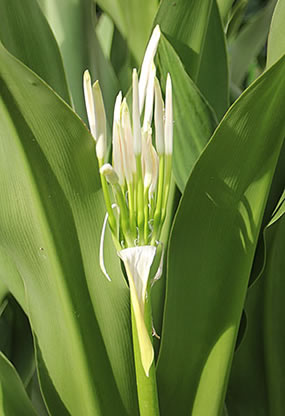 The District had previously established a hookup financing program for landowners, but this offer expired in June 2009. The continuation of the agreement is an amendment to the original Interlocal Agreement between the Town and the District, where they will continue to provide financing incentives to Palm Beach Country Estates residents to hook up to the system. This agreement continued until June 2015, when the District renewed the option for another three years. The current hookup fees are only slightly higher than the original fee agreement negotiated by the District in 2005. For 3/4 in. meter service, the fee is $3,911.28 (plus $85.90 for deposit and application fees) and for 1 in. meter service it is $9,387.05 (plus $115.90 for deposit and application fees). These are substantially less than Jupiter's current schedule of fees, which are $5,290.08 for 3/4 in. service and $12,735.20 for 1 in. service for connections west of I-95.
Palm Beach Country Estates residents may pay this reduced hookup fee up front if they wish or may finance the hookup fee through the Town of Jupiter. The Town is offering a 20-year term at 5.5% resulting in an annual assessment, including collection costs, of approximately $349.00 for a 3/4" meter service and $837.00 for a 1" meter service. The deposit and application fee cannot be financed. A complete package, including application forms, sample fee statements, and Declaration of Restrictive Covenant can be downloaded below. If you have any questions, call Jupiter's Water Utility Dept. at 561-741-2300 and press 0.
PBCE Water Application Package

AMENDMENT TO INTERLOCAL AGREEMENT - OCTOBER 2015
At the time of the original Interlocal Agreement, bonds were sold to reserve 1,500 connections. SIRWCD agreed to pay an annual revenue to maintain these connections at the reduced hookup rate. While beneficial at the time, the District continues to pay a guaranteed revenue on any unused connections. As of June 21, 2015, there were 511.5 unused connections. At the October 15, 2015 Board Meeting, District Treasurer Charles Haas reported that the Town of Jupiter had agreed to a District proposal to reduce the number of reservation connections to a schedule that better reflects the anticipated drawdown as remaining landowners hook up to the PBCE Water Distribution System. This reduction provides savings for all parcels in PBCE as it reduces the annual cost of the Annual Guaranteed Revenue requirement, which is based on the total number of reservations. The Board of Supervisors approved the amendment to decrease the number of reservations as follows:
June 21, 2015 - June 20, 2016 - 300 reservations
June 21, 2016 - June 20, 2017 - 160 reservations
June 21, 2017 - June 21, 2018 - 80 reservations
As the number of available reservations will decrease each year, any landowners who are planning to hook up to the potable water system should do so to ensure receiving the discounted rates. After June 21, 2018, the rates for hooking up to the system will be the Town of Jupiter's prevailing rates, which are substantially higher than the District's current discounted rates.
The decision to connect to the potable water system is entirely at the discretion of the landowner and is completely voluntary. South Indian River Water Control District does not make any recommendation to either acquire Town water or remain on existing well water.
As of May 30, 2018, there have been 1,241 connections to the potable water system.

Remaining available connection reservations as of May 31, 2018 is 26.


Fire Hydrants
When the new water mains were installed from 2007 to 2008 to provide water service to the residents, as part of the project, and per Palm Beach County Fire Code, fire hydrants were placed throughout Palm Beach Country Estates at a maximum separation distance of 500 feet in order to provide fire protection.

The water system and hydrants construction was completed in August of 2008 at which time all permits were released and the system became fully operational. Should you need any further information or have any questions please contact the District office. Engineer's Letter.