Annual Landowners Meeting
South Indian River Water Control District holds an annual meeting for landowners at 7:00 pm on the third Thursday of September at Jupiter High School. The Manager of Operations, District Engineer and District Treasure present their annual reports which provide an overview of District operations, management, maintenance and improvement projects for the past year. The primary purpose is for the election of Board Supervisors. Minutes from the previous year's Annual Landowners Meeting are also presented for approval.
Landowners are encouraged to attend the meeting to hear the presentations, as well as ask questions or to address the board and staff. Ballots for the Board of Supervisors election also may be cast at the start of the meeting.
2020 Annual Landowners Meeting

The Annual Landowners Meeting of the South Indian River Water Control District will held on September 17, 2020 at 7:00 p.m. at a location to be determined. More information will be forthcoming as it becomes available.
Archived minutes and Annual Reports from previous meetings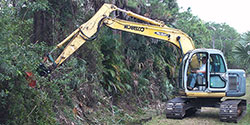 Manager of Operations
Annual Report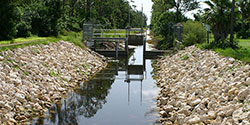 District Engineer
Annual Report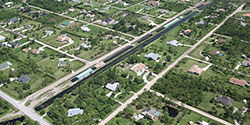 District Treasurer
Annual Report