Stormwater Informational Links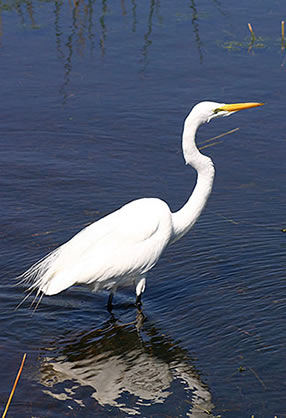 Public information is an important part of meeting the regulatory requirements of the Environmenal Protection Agency's National Pollutant Discharge Elimination System permit.
We feature a Florida Stormwater Education Corner - Protecting Florida's Water section in each issue of our District News and Notes where landowners can read about about stormwater happenings at the local, state and federal levels, as well as get tips on what you can do.
Our website offers information on stormwater management, septic systems, water quality and detailed information is available in the District Engineer's annual report published each year. For your reference, we've included a number of website links should you be interested in learning more about stormwater and its impact on public health and safety and the environment.
South Florida Water Management District
Water Wise Landscaping Guide
Storm Wise South Florida Landscapes

Keeping Canal Right-Of-Ways Clear
Landscape Best Management Practices

Stormwater Best Management Practices
How You Can Conserve Water
Your Impact on the Environment

Managing Flood Water Before and After A Storm
Regulatory Source Control Programs and Best Management Practices
Palm Beach County
Palm Beach County Municipal Stormwater Systems Group Stormwater and Me - Outreach Materials
Environmental Resources Management
Florida
Florida Department of Environmental Protection
Florida Health - Protecting Your Home, Caring for Your Septic System
Florida Health - Onsite Sewage (Septic) Systems
Florida Health - Forms and Publications
Federal
EPA – Stormwater Management and Maintenance
EPA – Stormwater Best Management Practices
EPA – National Pollutant Discharge Elimination System (NPDES)
Links to third-party sites are for the purposes of general information from federal, state and local organizations and government entities, and community organizations. These links will take you outside of this web site. The linked sites are not under the control of the South Indian River Water Control District and the District is not responsible for the contents of any linked site or any link contained in a linked site. The District is providing these links only as a convenience and for reference. By utilizing this portal to access other off-site web pages or other web sites you are doing so at your own risk and are willingly accepting same.